It is truly embarrassing how long it took me to finish this project and provide evidence of its existence. It kind of wasn't my fault and more Ireland's fault. How could it be Ireland's fault? Well if it didn't rain so damn much I could have completed this little project a hell of a lot quicker… But everytime I wanted to paint – it rained.
I have definitely grown to love this little dresser. It is so cute and perfect for our guest bedroom. We desperately needed a dresser in there. Past guests have been provided with a chair to place their things on. Ugg, how embarrassing.
When I finished the white washing painting process that I had decided upon here, I wasn't so sure if I loved the look. Once I started sanding it down, it got worse. I really didn't like it. But I didn't give up. I picked up B's dad's sander and went at it for over an hour. And now…. I like it. B & I both really like it. It has a sort of Cape Cod, seaside look to it.
So here was the journey for how I got the DIY distressed dresser look (aka whitewashed):
Free dresser. Can't complain.
When we were given the dresser we were also given good quality furniture stripper. It was a gnarly process that someone had to do. That was me.
Noticeable difference yet? Nah…
So from the tutorial that I decided to follow here, I had to pick 3 water based colours (although I just noticed the woman picked latex based paints… huh?) – essentially 2 brighter colours and 1 white. I found this blue paint on sale at Homebase for 50p. It was in the clearance section (OBVIOUSLY for that price!)
Once my bluey colour dried, I added a few layers of this gray colour on top. If you are interested in doing this yourself, you can follow the full directions here or use my 'watered' down version (pardon the pun!).
Here is my version of how to white wash your furniture and make it look distressed.
Pick 3 water based colours… 2 darker, 1 white. Paint your piece of furniture with your #1 paint colour – you don't need to do anything special to the paint at this point. Let it dry. You need to water down coat #2 and #3 of the paint so you don't need to buy too much (I purchased way too much but didn't mind since it was cheap as chips!). Mix up a ratio of approximately 70% water with 30% paint in paint #2 color choice. The original directions said to mix it up to be like the consistency of skim milk. I played around with it a bit. Mine may have been slightly thicker. It would be best if you rolled each layer of paint in, but as always, I didn't have a roller because…well it wasn't in the budget. Roll your paint choice #2 right over paint #1. It does not have to be perfect! If anything, go for that less than perfect look.
For some reason I have no pictures of what the dresser looked like after I painted on layer #3 – the white in the white washing. So we are fast forwarding…
Ta-daaaaa! Look like a farmhouse beaten up dresser? Yup, that was the look I was going for! I loved the idea of white washing but wanted shades of blue and gray coming through – hence my colour choices for the painting process.
To get that worn, beaten layered look – I sanded the dresser with different level of fine sanding paper for well over the hour. I really wore it down so it is so smooth and silky to touch.
I hope this close up gives you a feel of the colours and grainy features of this DIY project.
My assistant was on hand for quality assurance.
B tried to call her to get her out of my picture – she was having none of it. Faithful beast.
In an attempt to give you an idea of what the wood looks like – this is the best I can do!
Yes that is my laundry hanging in the mirror. Please ignore. Or else.
So this is the dresser's new home. We just need to find some cute vintage bits and bobs to put up there – maybe with a nice snapshot or two. Fresh flowers. Viola! Ready for guests.
This post was shared with Coastal Charm.
And with: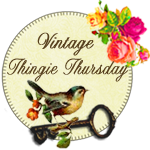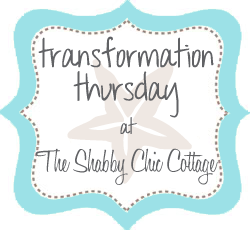 Pin It